⟵

Back
Emixa Takes Center Stage at the 2023 European Partner Leadership Summit
Last edited on Mar 10, 2023 11:53:46 AM
Reading time: 6 minutes
Written by Minke van Dooremalen | Marketing Manager
Table of contents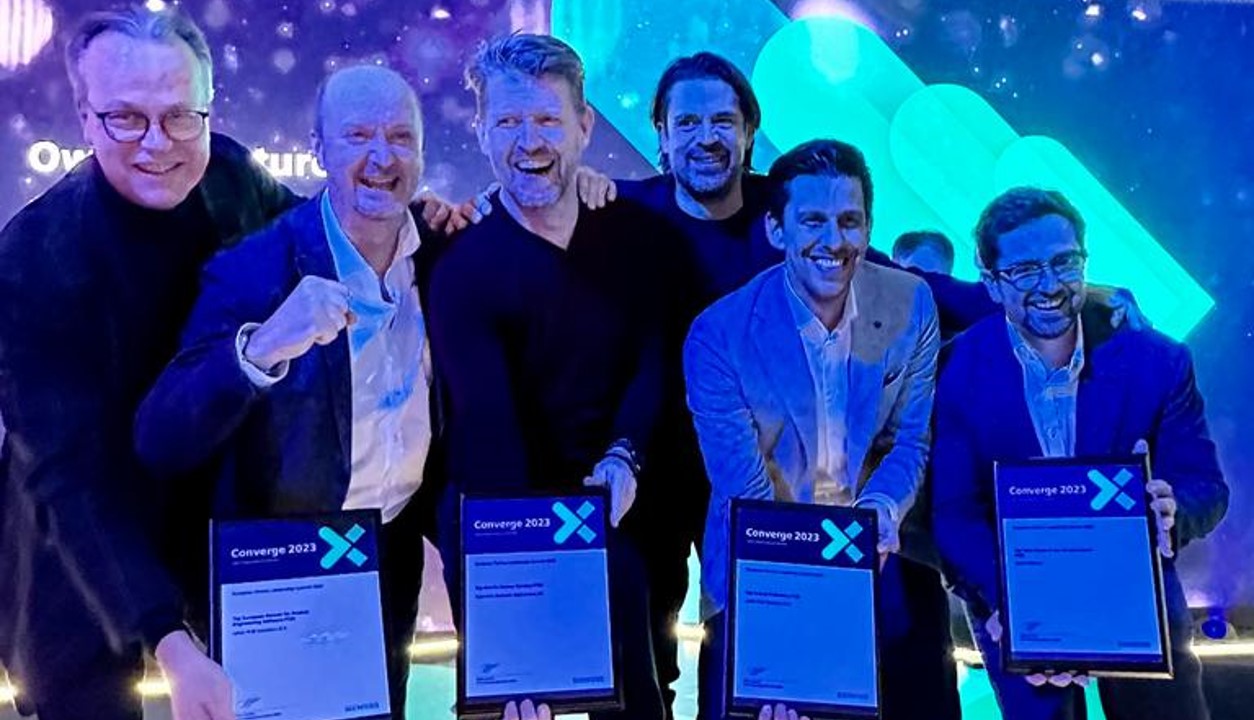 At the end of January 2023, Siemens, the mother company of Mendix, organized the European Partner Leadership Summit (EPLS). During this event, more than 450 EMEA-partners of Siemens Digital Industries Software came together and provided business, sales management and industry updates.
Emixa has made history by winning not just one, but four prestigious awards during this event! First, Appronto was named Mendix Partner of the Year, in addition cards PLM Solutions was named Siemens Partner of the Year. David Withers of OnePLM Limited subsequently received the award for Top Salesperson in the UK and Ireland and finally, cards PLM Solutions also won the Top European Partner for Product Engineering Software FY22 award. This incredible achievement cements Emixa's position as the most awarded partner in all of Europe.
This is a remarkable accomplishment for Emixa and speaks volumes about our commitment to excellence and innovation. We have demonstrated exceptional expertise in digital transformation, SAP, Siemens and Mendix, which has resulted in these well-deserved accolades. Winning these awards is not just a testament to Emixa's hard work, but it is also a reflection of our dedication to our customers. Emixa is committed to helping organizations excel in the digital age, and this recognition shows that we are doing an excellent job.
"This is an achievement we are very proud of", said Erik Burghoorn, CCO of Emixa. These achievements show that we are successful in what we do and that the success is recognized by our partners, Burghoorn further explained.
High-quality full-service solutions in the field of digital transformation
With Emixa, the companies Appronto, cards PLM Solutions, Dimensys Process & IT Consulting, Magnus Digital and OnePLM Limited have joined forces to complement one another's services and provide customers with innovative, high-quality, and full-service solutions in the field of digital transformation. Placing a special focus on the manufacturing industry, also known as 'Industry 4.0', using Siemens, SAP, Mendix and other leading technologies.
Emixa is the only specialist that can realize the combination of Siemens/Mendix/SAP technology solutions. For clients this offers a unique one-stop shop that delivers the integrated solutions for next level digital transformation. Every industry has its own dynamics, with its own issues and challenges. Focussing on specific industries enables us to closely follow the trends and developments and to provide extra added value to companies in those markets. It is our ambition to make the most impact for our clients, as we already have been doing for decades within the technology consultancy firms part of Emixa.
Emixa has a proven track record of delivering exceptional results, and we have a team of experts who are passionate about helping their clients achieve their goals. We provide comprehensive solutions that are tailored to meet the unique needs of each customer, and we work closely with our clients to ensure that they are fully satisfied.
"These awards show that both on an individual level, on a company level and on a regional level, our collaboration is paying off. It shows us that our vision and strategy that we have rolled out is succeeding. Of course thanks to all our colleagues and customers who make this success possible!" Said Burghoorn.
Cooperation between different companies
Cooperation is the key to success, and it's in this that the group excels. "We have carefully selected and acquired the companies and we look for companies that add value to both customers and technologies", Burghoorn explained.
The companies that form Emixa will remain active under their own names and strive to grow their services related to digital transformation. Each in its own way, the companies united in Emixa make a major contribution to organisations in various sectors, such as: manufacturing, (online) retail, logistics, construction, infrastructure, financial services and education.
If you are looking for a partner that can help you navigate the complexities of digital transformation, then Emixa is the right choice for you. Their team of experts has the skills and knowledge to help you succeed, and they are committed to delivering exceptional results.

The companies behind Emixa
Emixa is a consortium that combines the knowledge, expertise and specialities of several renowned companies.
Appronto
Appronto was founded in 2013 in the Dutch city of Breda. The company focuses on the development of digital solutions for complex issues. Appronto is a specialist in the development of low-code solutions on the Mendix platform and in the realisation of system integrations via Boomi's cloud integration platform. In 2021, Appronto became the first European Siemens Smart Expert Partner, received the Boomi Partner Spotlight Award and was chosen as Siemens' Top Cloud Partner in the Benelux area.
cards PLM Solutions
cards PLM Solutions was founded in 1999 and has locations in Best (NL) and Genk (B). With a team of 56 professionals, the organisation specialises in the digitisation of business processes and information flows within the manufacturing industry. Many of the company's customers are active in industries such as automotive, aerospace, high-tech machine building, medical devices, and consumer goods. Over the years, the company has developed into a specialised product lifecycle management (PLM) solutions provider. cards is a Siemens Platinum Expert Partner for Siemens Digital Industries Software.
Dimensys
Dimensys was founded in the year 2000 and helps companies achieve operational excellence in their business processes. Dimensys makes the life cycle of assets and products transparent, predictable and repeatable. This allows organisations to use assets more effectively. The company uses years of experience in the knowledge domains of asset and product lifecycle management, project and portfolio management, and supply chain management. Dimensys is a certified SAP Gold Partner, SAP Partner Center of Expertise and SAP Recognized Expertise Partner.
Magnus Digital
Magnus, founded in 1990, was the first SAP partner and one of the first Mendix partners in the Netherlands. Magnus Digital is an innovative IT and organisational consultancy agency that works with leading clients. Its portfolio contains a wide range of digital services, from advice to realisation. With approximately 100 consultants, it provides services related to digital transformation, data analytics, ERP implementations, and the development of low-code solutions. It also unburdens customers of the management of these solutions. Magnus Digital is active in retail, FMCG, wholesale, manufacturing, education, transport, construction, and several other industries.
OnePLM
OnePLM is one of the world's largest Siemens Digital Industries Software Partners and the number one European Partner. The company has more than 25 years of industry experience and employs a team of 107 people. OnePLM provides PLM services and solutions to manufacturing companies in the UK and Ireland, both independent users and OEMs. In addition, OnePLM provides training, consultancy and support to a wide range of software customers.
Holland Capital
Over the past 40 years, Holland Capital has successfully invested in more than 150 Dutch SMEs. Using a clear, socially responsible and sustainable investment strategy, the company is active in the attractive growth markets of healthcare and technology. Holland Capital's investment team seeks to build an open, sustainable and professional relationship with the management teams of the companies in which it invests, with the common goal of achieving sustainable growth.
More information
In conclusion, Emixa's four awards at the European Partner Leadership Summit of Siemens and Mendix is an incredible achievement that highlights our commitment to excellence and innovation. Burghoorn: "It is a nice reward and shows that our hard work, quality and customer-oriented approach is appreciated and pays off." If you are looking to excel in the digital age, then Emixa is the right partner for you. Contact us today to learn how we can help your organization succeed.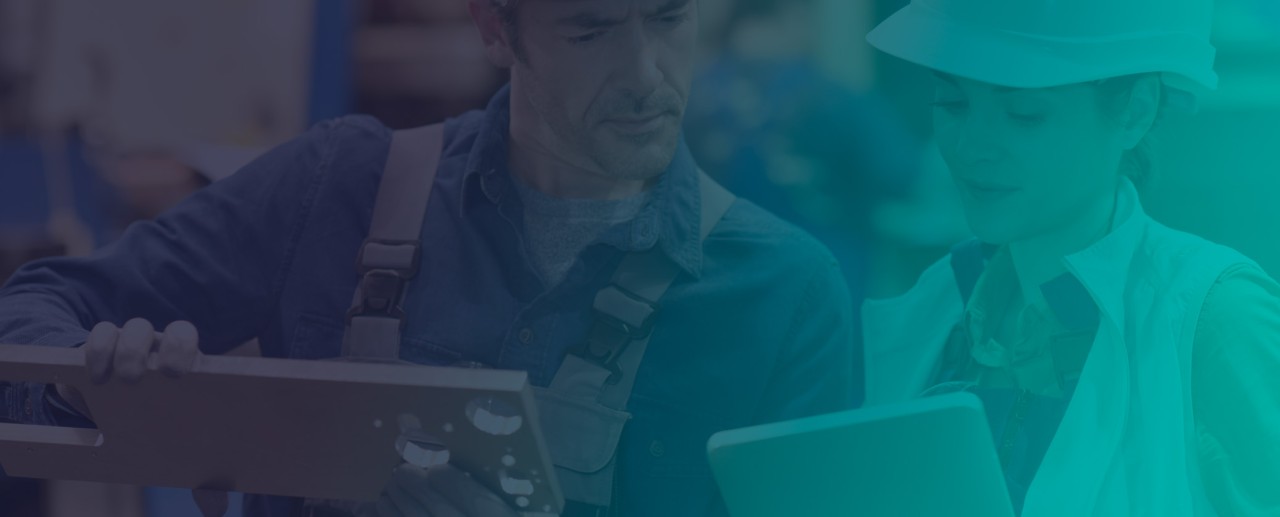 After a period of thorough preparation and refinement, the moment has arrived: our new consortium...
Read more
⟶
Low-code platforms, such as Mendix, ensure faster and more advanced application development. These...
Read more
⟶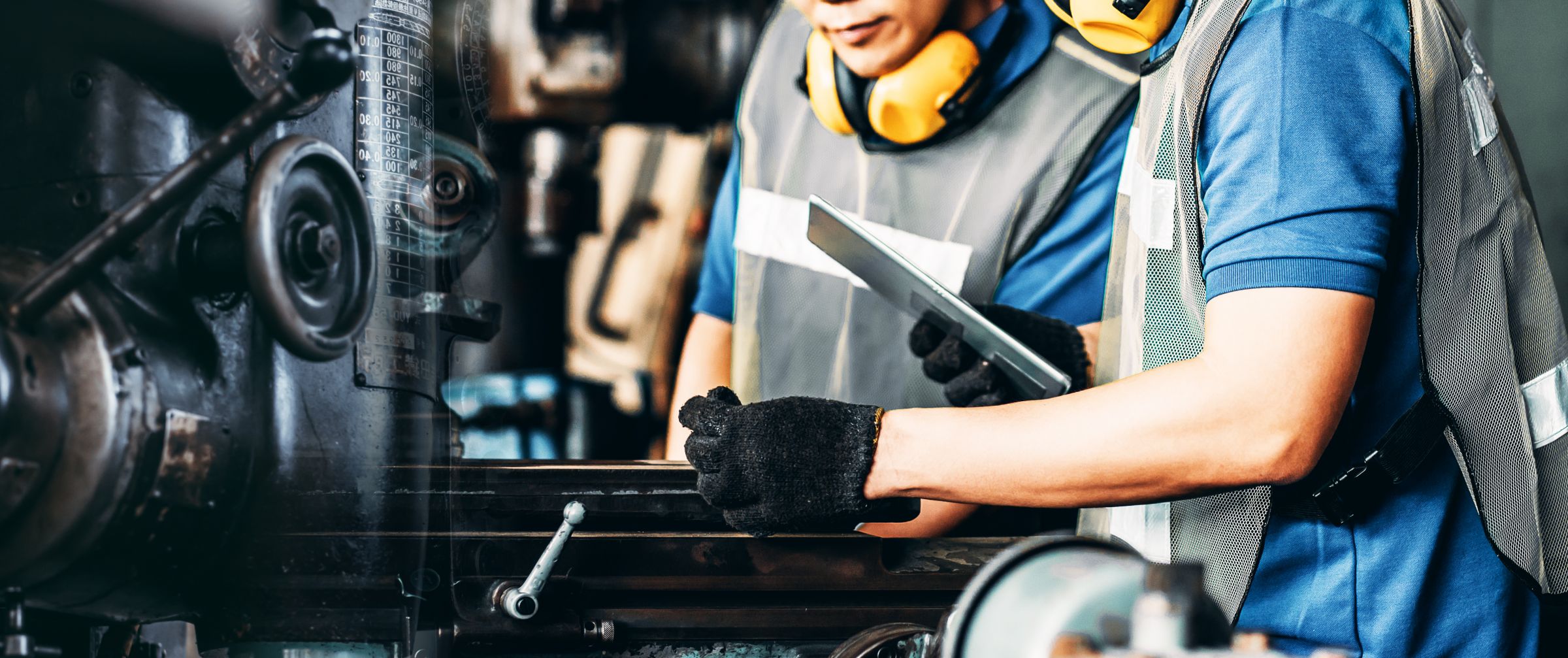 The tech industry is booming. Over the past five years, the added value of this sector has grown by...
Read more
⟶